Christmas is a time when family comes together to laugh, eat and get merry. Because train delays and playing Buckaroo with the boot of your car are moments you'd rather forget, why not avoid them by hiring a car?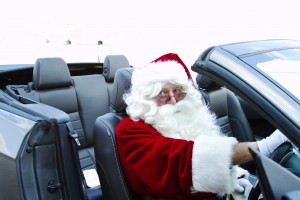 You have a Christmas shopping trip planned, but no car. Your partner works day times, but you want to avoid the late night shopping rush. Having a short term hire will allow you the freedom to go about your festive business on a flexible time scale.
Your own car is not big enough. The back seats, boot and passenger foot well are occupied by Card Factory bags and rolls of wrapping paper, and there still isn't enough room for mum's fold-up trolley.
The January sales always boast great discounts on furniture and household appliances. Have a van rental on call in case that gorgeous sofa hits half price.
Public transport is at its peak for delays and cancellations at Christmas time. Taxis are often fully booked, and charge extra. Avoid joining the food shoppers waiting on the curb outside Asda, or the bus riders battling with bags to press the bell.
Visiting family and friends becomes an occasion in itself, and you are accompanied by members of the family who wouldn't usually tag along such as teenagers and your brother who doesn't drive. Hiring a large car will save you the hassle of leaving anyone behind.
Catching transport links to the airport can be fickle at this time of year; you don't want to miss your flight when travel companies delay or cancel.
You can travel in a vehicle which will handle long distance better, and any hiccups with your own car can be forgotten over Christmas. Hiring can also be cost-effective for mileage, as newer cars drink less fuel.
If you're a car lover, you can treat yourself to a faster, smoother or more attractive hire for a few days. By removing a symbol of everyday life, any travelling done during the festive period will feel more special.
Hiring will give you the luxury of travelling in a clean, well maintained vehicle; without having to spend time gutting out your own car.
All car costs excluding fuel are included in the daily rental cost, so budgeting your money over Christmas is made easy.
Click here to browse our current cars or here to browse our current vans…